View Rates
These posted rates is a reasonable estimate of what your charge will be and represent charges from the Mississauga to GTA destinations and from GTA to Mississauga as defined by the Local area Map. Call or email us if you require other rates.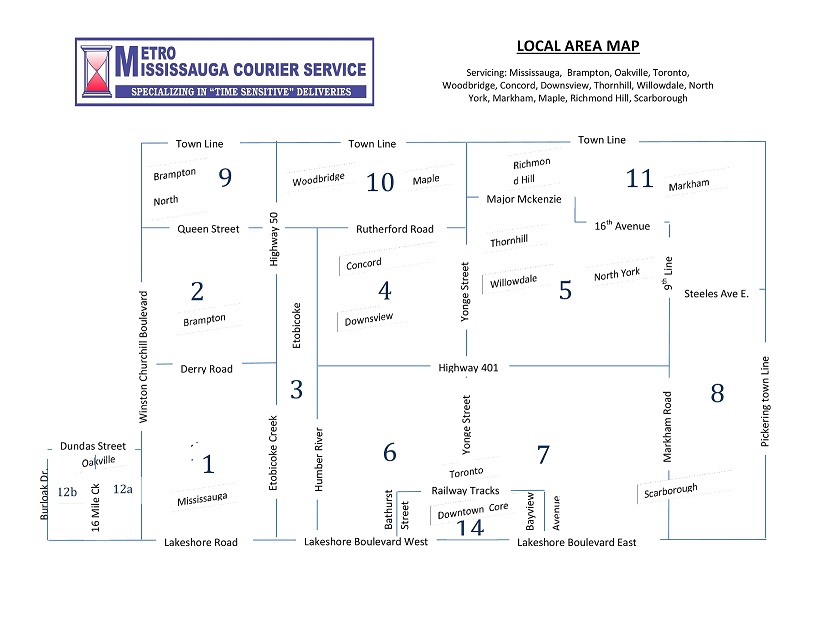 Determine your from and too zones to obtain your base rate from the Local Area Map Add the additional charges as needed for the your shipment requirements
For other rates, please call (905) 624-4444 or email us with the details of your shipment to mmcourier@bellnet.ca for a quote or any further inquiries.
* Rates subject to change without notice.